3 Things a Psychic Love Reading Can Tell You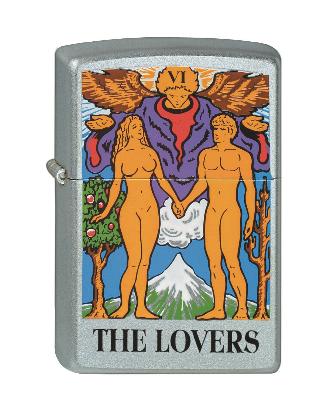 We've all had questions about love in our lives, whether we've wondered if we should stay in a relationship or wanted to know when true love was going to come our way. Sometimes we have clarity about what we're looking for in a mate and where we are on the road to getting it but other times we don't know where we are on the path to true love. In this case, a psychic love reading may be able to help.
Psychics can provide clarity when we are confused about love. Psychics can communicate with our Spirit Guides and find out what they want us to know. It's a mistake to believe that love isn't for everyone or that the Universe or God doesn't want everyone to be happy. If romantic love is something that you want, then it is something that you can have. If you don't believe that, you may be blocking yourself from having the love that you want.
Our beliefs are very powerful because we typically attract the circumstances and the reality that reflects what we believe. For that reason, you should make a strong attempt to change negative beliefs that you have about love, as that can dramatically change what happens in your love life. If you're not sure how to change those beliefs or you are struggling to think positive thoughts about love, consider using hypnosis to plant the positive thoughts into your subconscious that will successfully attract your ideal romantic partner to you.
What a psychic can tell you about your love life
During a psychic love reading, you can also ask a psychic to provide insights that can help you move forward in your love life.
A psychic can tell you if you're with a soulmate
 Sometimes we're in a relationship and we're wondering if the person we're with is the person who is most aligned with us. A psychic can let you know if you are with a soulmate or if a soulmate is even in your current life. For example, you may feel a strong connection to someone that you're not currently in a relationship with and wonder if this person is your soulmate. A psychic can provide his or her insights on the situation and clue you in as to whether a relationship might be worth keeping.
Want to learn how to recognize -- and trust -- your own messages? Sign up here.
A psychic can tell you if true love is near
Have you ever been single for a long time and wondered whether true love was in the cards for you and when it would be on the way? A psychic can often give you a sense of the timing in which you can expect your next relationship to occur. However, it's important to note that psychics only tap into what is currently being attracted into your life in your current reality. If you make a major adjustment or change of course in your life, you can speed the timing up or push it further away so it's important to acknowledge your power to change any situation in your life regardless of what a psychic may tell you.
 A psychic can tell you if a partner is cheating on you
If you've ever suspected that a partner was lying to you or cheating on you you know that can be a very disheartening feeling. It can eat away at you and make you miserable as you wonder if your relationship is on shaky ground. Sometimes we're right and intuitively picking up on our lover's dishonesty, but other times our own fears and doubts could cause us to suspect something that is not happening at all. A psychic can provide insight into your situation and let you know if your lover is cheating or if your insecurities are eating you alive. If the latter, a psychic can also provide insight from your Spirit Guides into how you can increase your own confidence in your relationship.
Finding the right person to perform a psychic love reading can sometimes be challenging. You should avoid roadside psychics that advertise their service with a palm in the window as many of those are psychic scammers. You can find reputable psychics by checking out a local metaphysical shop, but you may have to wait to get an appointment. You can find psychics online that you can call whenever you want to. There is no wait, and you can speak with the psychic from the comfort of your own home. Some even offer you a free question so you can see if you connect with the psychic before you have a more substantial reading.
PsychicLessons.com may receive compensation if users buy products or services mentioned or advertised on this site or click on some of the links on this site.