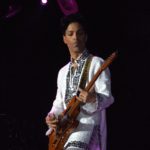 The world has been shocked by the death of musical icon Prince, but there are some signs that suggest that death might not have been a surprise to him.
Have you ever sensed that someone knew they were going to die and shortly thereafter they did? Often people who are sick become more resigned when they near death.  It's as if they accept what is coming and know that death is upon them.  They may even start talking about loved ones who have already passed. Some people who are in the dying stage say they see loved ones who have passed or they start dreaming about them.
But it's not just people who are sick and dying. Sometimes there are signs that people who die suddenly sense that they are nearing death. There are some interesting signs that Prince may have been one of them.
One thing that people often do when they feel they have little time left is they try to take care of unfinished business. For years, Prince is said to have wanted to write his memoirs, detailing the highs and lows of his life. Yet he never did it. Until recently. There are reports that Prince started writing his memoirs a month ago. Random House had made an offer to publish it. What sparked him to sit down and start doing this now? Why did he feel that now was the time? Could he have sensed that this important task could no longer wait?
There have also been reports about a party that Prince had in his Minnesota mansion a few nights before his death. The news had already broken that Prince's plane had made an emergency landing and Prince had been briefly hospitalized. His people said that he was just suffering from the flu, but you know how rumors start to fly and Prince, being the private person he was, wanted to  quell those rumors and show people that he was ok.
Want to learn how to recognize — and trust — your own messages? Sign up here.
So he invited people to his home for a dance party. That night, he reportedly told them: "Wait a few days before you  waste any prayers." Many people interpreted that as Prince saying that he was ok. But what if he was being literal about the statement? He said, "wait a few days before your waste any prayers." Could he have meant, I'll be gone in a few days, and then you can pray for me?
PsychicLessons.com may receive compensation if users buy products or services mentioned or advertised on this site or click on some of the links on this site.