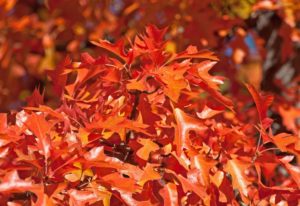 What if I told you there was a special season for manifesting your deepest desires? Well, the good news is that there is. The seasons are also cyclical and they provide us with some insight into the manifestation process and how to create what we want in our lives. Spring represents birth or rebirth, Summer represents growth, Autumn represents harvest and Winter represents death.
September 22, 2018 is the date of the Autumn Equinox in the northern hemisphere. The Equinox marks the time when the sun appears directly over the Earth's equator. On the Equinox the amount of time we spend in light is equal to the amount of time we spend in darkness. Spiritually, the Autumn Equinox is significant because it is an important part of our personal manifestation process. The Autumn Equinox ushers in the harvest season and reminds us of our manifestation power and success.
That means Autumn is a time in which we will reap the harvest of the intentions that we planted last winter. Read on to learn more about the Autumn Equinox and how you can enjoy manifestations through the entire season.
PsychicLessons.com may receive compensation if users buy products or services mentioned or advertised on this site or click on some of the links on this site.