Metaphysical Tools for Healing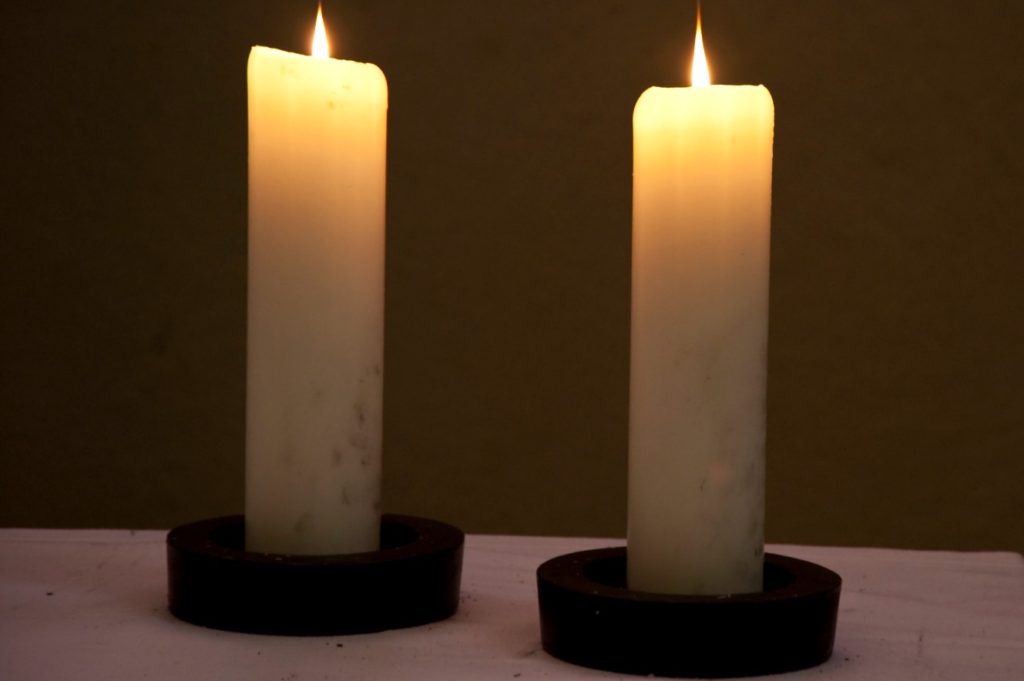 My life has led me to one big question: What does it mean to live a metaphysical life? Having always had an interest and knack for metaphysical concepts such as intuition, manifestation and spiritual healing, I read books, attended workshops, had fascinating discussions and even attempted my own spiritual experiments using crystals, candle magic and Feng shui to see how I could tip fate in a certain direction.
While I could spend hours learning about these concepts or hearing stories about how others discovered them, I have longed for a handbook that provided tips on how to apply them to the real-world problems that I was experiencing in my own life.
Then one of the biggest metaphysical truths became apparent to me: When you ask, the Universe responds with an answer. When you seek, you will always find. It just might not look the way you expect it to look, or even the way you would want it to look.
An intuitive warning through clairaudience
As I have pondered what it means to live a metaphysical life, my life has taken a turn in a direction that is forcing me to lean on my knowledge of metaphysics like never before. In a frightening situation, I have had to turn to my spiritual beliefs to find not only solace, but inner guidance to help me to access information that my logical senses are not privy to.
My intuition may have saved my life by informing me of a serious medical situation that was unfolding. I was experiencing nagging digestive issues and some abdominal pain. Intuitive warning bells screamed at me for weeks until I made a doctor's appointment, and when that appointment yielded an incorrect diagnosis, they screamed at me again until I made another. When that second appointment was a week away, those warning bells screamed again that I needed to see the doctor sooner; a week was too long to wait.
Want to learn how to recognize -- and trust -- your own messages? Sign up here.
One morning I even felt an overwhelming urge to check my doctor's schedule online to see if an appointment had opened up earlier despite the fact that my appointment was only about eight days away. When I saw that his schedule had not opened up, I called and asked if I could be seen by a different doctor. It was important that I not wait another week. I literally heard the voice in my head 'you can't wait another week.' Hearing this voice was a clear example of clairaudience in action in my life.
A life-changing discovery
I was admitted to urgent care and a doctor ordered tests and discovered a mass on my pancreas. My body was in the midst of a crisis and needs healing. After a biopsy, I was diagnosed with pancreatic cancer. While the cancer has not spread outside of my pancreas, the tumor is resting on a blood vessel, which is preventing doctors from operating to remove the cancer. I am currently undergoing my second regimen of chemotherapy in an effort to shrink the tumor off a the blood vessel so that I can have the surgery. 
I believe that mass is the result of some pain or trauma that has been causing my body to turn on itself. I am ready to hear what the doctors say and I will follow medical advice — I believe metaphysics works hand in hand with science — but I know that if I do not figure out why my pancreas was distressed and address the problem, healing cannot happen.
Since metaphysical wisdom in the form of intuition had pointed me to the problem, I have decided to use it to maneuver the situation and to instigate my healing journey. I am continuing to stay in close touch with my intuition through daily meditation, astrology, tarot cards and an intuition-friendly diet. In addition to that:
Metaphysical tools for healing
I am using crystals to aid in my body's healing. I have learned that carnelian is believed to promote pancreatic health. I have a carnelian bracelet that I wear frequently now.
I also happen to have a giant piece of epidote. (And I have a story about how that epidote chose me and ensured that it came home with me).
Not only is epidote good for Law of Attraction work — I consider it a manifesting crystal — but it is believed to help dissolve tumors. Let me be clear, I'm not a doctor and I do not profess to be so don't come to this blog looking for medical advice. I'm not saying epidote is a cure. Instead, see your doctor, just as I am seeing mine. I am simply sharing metaphysical techniques that I am trying to augment the work of my doctors. I am using metaphysical techniques in conjunction with the blessing of having doctors and health insurance to see me through.
I hold my epidote while I envision myself being healthy and happy and whole, and while I play songs that promote healing by Karen Drucker.
I am also spending some time studying the teachings of Louise Hay and am currently going through the book You Can Heal Your Life, and doing a lot of journaling.
I asked the question, what does it mean to live a metaphysical life? The Universe put me in a situation where I would be more than motivated to find out. And I will share with you what I find.
PsychicLessons.com may receive compensation if users buy products or services mentioned or advertised on this site or click on some of the links on this site.