A Tarot Prediction About the Black Lives Matter Protests
Psychic messages are all around us. You don't have to pull out a deck of tarot cards or look into a crystal ball to start noticing synchronicities and other intuitive messages. I recently came across a possible tarot message about the Black Lives Matter protests.
Earlier this week during the protests against police violence and systemic racism, there was a severe thunderstorm in Washington, DC where protestors were gathered. During the storm, lightning struck the Washington Monument repeatedly. Forget for a moment about how rare this is or the fact that the lightning that night also injured two National Guardsmen who were out there to contain the crowd.
Instead, simply take a look at the imagery of the monument compared to the imagery of one of the most feared tarot cards.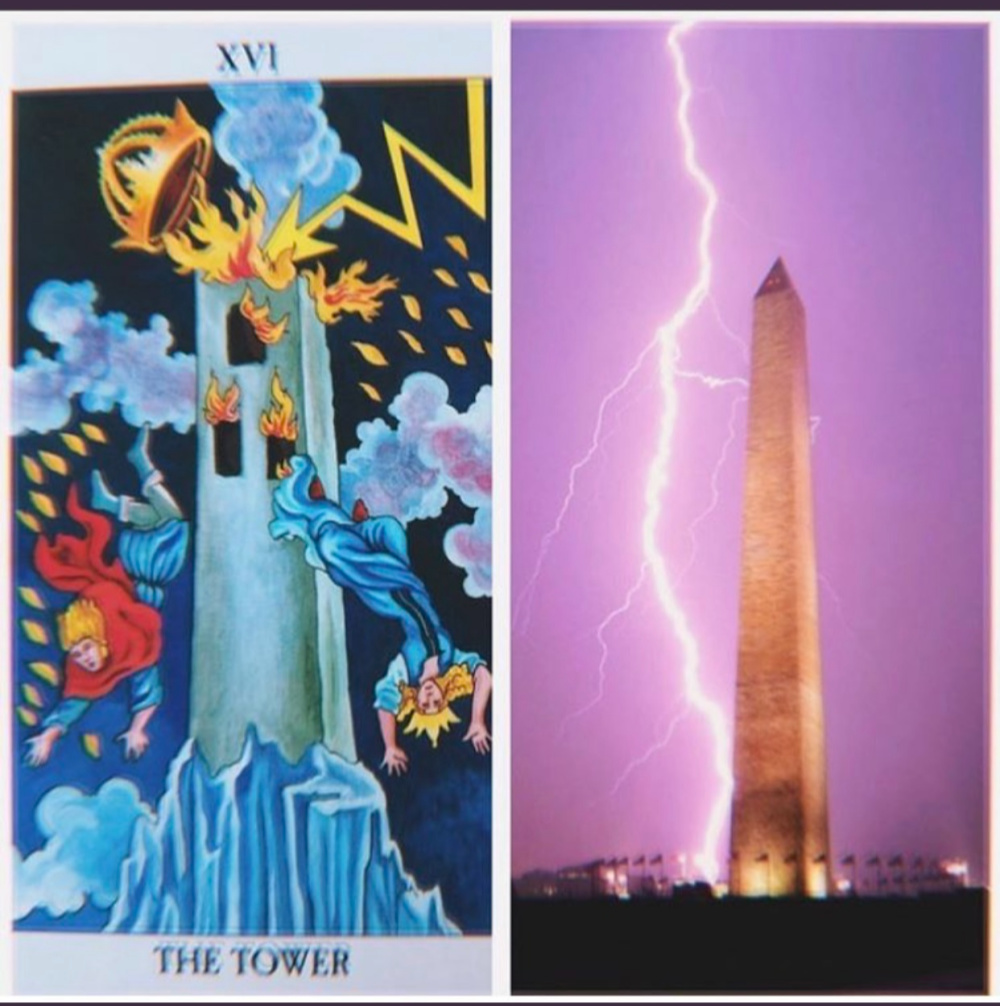 Lightning striking the Washington monument can't help but remind me of The Tower, a card that symbolizes destruction, radical change and transformation. The changes predicted by The Tower aren't pretty. In fact, in the Rider Waite deck shown here, you literally see people falling out of the tower after it is struck by lightning.
Fire can be seen at the top of the Tower, and a crown appears to be falling from the top of the Tower, as well, which could suggest the downfall of a regime or people who are in power.
Want to learn how to recognize -- and trust -- your own messages? Sign up here.
I mentioned earlier that the Tower is a card that I've found is often feared. There are certain cards that people tend to want to avoid cropping up when they are in the midst of a reading: the Tower, the Death card and the 10 of Swords come immediately to mind, as all of them can be interpreted as describing some type of suffering. (Likewise there are certain cards people love to get, such as tarot cards that signify love.)
However, healing and transformation tend to come with some pain and unease. If the lightning strike to the Washington Monument was in fact a nod to the Tower, the fundamental systems governing the U.S. may be about to be rocked like never before.
PsychicLessons.com may receive compensation if users buy products or services mentioned or advertised on this site or click on some of the links on this site.