Attracting Love with Tarot Cards: How to do it
Is attracting love one of the goals for your life? If so, a handy Tarot card deck may be able to help you achieve your goal.
Chances are you know that Tarot cards can be used to gain psychic insight into current, future and past events. However, they can also be used for manifestation purposes if you're interested in attracting love or money or anything else for that matter.
Feng Shui is the practice of positioning items in certain areas of your home. Each area of your house corresponds with a certain part of your life. The love and marriage area of your house is the southwest corner or the furthest right-hand corner from the entryway. Likewise, the money area of your house is the southeast corner — the furthest left-hand corner from the entryway.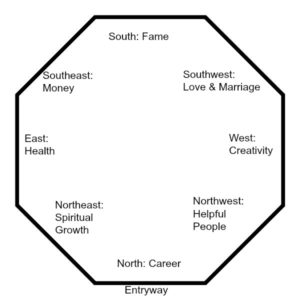 By placing Tarot cards that represent love in the love and marriage area, you're using the symbolism and energy of the Tarot deck to energize your Feng Shui efforts and could be on the way to attracting love.
The key is identifying the Tarot cards that symbolize what you are trying to attract.
Want to learn how to recognize -- and trust -- your own messages? Sign up here.
Note that any card that you believe symbolizes money or love can be used even if it's not typically considered a card about money or love. You might even meditate with the intention of coming up with the ideal cards for this exercise. If you're torn between two different cards you don't know which one to use, you can also use a pendulum to help you come up with the right answer. (Of course there is no hard and fast rule that you have to use only one Tarot card. You can use multiple cards if you are so inclined.)
Here is a rundown of some common cards that represent love.
Tarot cards for attracting love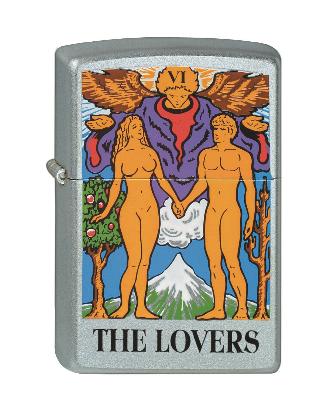 The Lovers: Perhaps the most obvious card is the lovers card, which is one of the best cards for attracting love. This card is part of the major arcana —the 22 Tarot cards that tend to deal with life lessons and events that have major karmic consequences — and that may give it additional energy to put toward your goal.
The Two of Cups: This is my personal favorite love card. It symbolizes two people coming together in a pure way that is almost spiritual or mystical in nature.
The Ten of Cups: This card tends to represent family fulfillment. If you're looking for the happily ever after with someone special, this may be the card you use.
The Nine of Cups: This card is often known as the 'wish card,' meaning your biggest wishes are coming true. This card can be used if you're hoping to manifest love or anything else you're wishing to attract in your life as well.
You can also consider buying a deck that's designed to bring more money or love into your life. For example, there is a deck called Your Sacred Wealth Code Oracle Cards that purports to help us inspire prosperity by using our divine gifts. Likewise, the purpose of the Whispers of Love Oracle cards is to help you attract love into your life.
Also, use cards from a deck that you don't typically use to do readings. Otherwise, the cards you use for Feng Shui won't be in your deck, available to come up in a reading.
Once you've selected your card, simply place it somewhere in the appropriate corner of your house. You don't have to place it where it will be visible; imagine the conversation it might spark — you may not want to share your manifestation rituals with everyone. It can be in a drawer or taped to the bottom of a table. As long as the card is there and you know it's there, the Feng Shui magic can work.
PsychicLessons.com may receive compensation if users buy products or services mentioned or advertised on this site or click on some of the links on this site.