Psychic prediction of U.S. strikes on Syria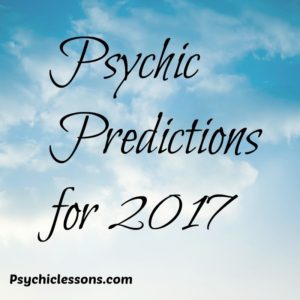 Were the U.S. strikes on Syria a surprise? If you're in tune with your intuition perhaps they were not.  A number of psychics have warned of escalating tensions around the world.
Psychic ability gives us a glimpse into the future. Sometimes we can make a change to stop something from coming to fruition. Other times it can show us we are on the right path. When psychics predict violence and horrible incidents, it raises the questions of whether these events can have been prevented. After all, what is the purpose of knowing such information if we can't do anything about it?
For example, Nostradamus, who was known to predict many world events, is believed to have done so with the hope that knowing about those events could lead people to take steps to prevent them from happening.
Tonight (April 6, 2017) the United States launched airstrikes against Syria following Syria's gas attack of its own people earlier this week. However, at least one psychic predicted the airstrikes, as well as the Syrian gas attack.
Eric Leigh-Pink is a psychic medium who predicts world events. He has been talking to spirits since he was a child, and he says he gets his information by conversing with  a collection of spirits who discuss future news events. On May 18, 2013, he wrote:
Want to learn how to recognize -- and trust -- your own messages? Sign up here.
The Butcher Al Assad.. kills on an unprecedented scale.. poison plagues Syria.. death to anything in its path.. A coalition forms no longer asking for permission.. bombs begin to fall.. soon afterwards the Al Assad regime falls.
While reaction to the airstrikes remains to be seen, U.S. Secretary of State Rex Tillerson said a coalition was being formed to remove Assad from power. Could this be the beginning of the end for the Al Assad regime? Leigh-Pink seems to think so. Time will tell.
PsychicLessons.com may receive compensation if users buy products or services mentioned or advertised on this site or click on some of the links on this site.