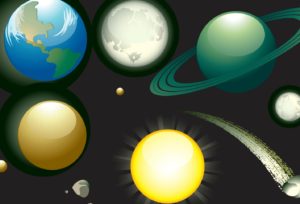 For some people, this holiday season has been a doozy. You had the Solstice, and you also had Mercury Retrograde rearing its head through much of December.
On Friday, December 22, the retrograde ended and Mercury went direct again, but we thought it might be worth reminding you why you may not be quite out of the woods. Mercury Retrograde's after-effects are still being felt. Take it easy for a few more days and work on your allowing skills as you try to enjoy the holidays.
Some of us will be spending time this holiday season with family members. For those who find certain family members, let's say, challenging to be around, here is how a few handy crystals might help and make a difference.
If you're an empath, you might find the holiday season particularly challenging. For empaths,  social situations can be draining. Even when you're around people you love to be around, it can be a bit much. We typically need some time alone to feel rejuvenated. So the family gatherings and other social situations such as office parties and holiday get-togethers can feel overwhelming.
Then, if you must be around people you don't like or those that push your emotional buttons, that can make it even worse. If you are an empath trying to figure how to get through the holiday season, take a look at these holiday tips for empaths. I know they help me each year.
Want to learn how to recognize — and trust — your own messages? Sign up here.
Finally, some of us find ourselves missing our loved ones who have crossed over to the other side during the holidays. Often our loved ones are around us at this time, and you may be able to communicate with them if you're open to the idea. Check out this advice on how to communicate with loved ones on the other side during the holidays.
The holidays can be a wonderful time, and they can be a challenging time. Either way, taking a metaphysical approach can help you make the most of it and usher in a powerful new year.
PsychicLessons.com may receive compensation if users buy products or services mentioned or advertised on this site or click on some of the links on this site.
<< <<